Spare Tire Is Gone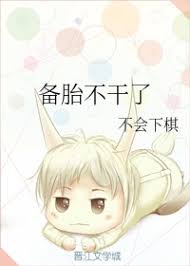 The rich second generation Qi Cong was robbed of his body by an unknown traveler at the age of 21, and his consciousness sank into a series of bizarre dreams.
Three years later, Qi Cong woke up to find that his family was bankrupt, his studies were abandoned and even his loyal dog boyfriend had left the country. To make the matter worse he heard from his only best friend who was still willing to stay by his side that he was spare tire of phoenix man for three years. He loved this man to death and was willing to make all kinds of sacrifices for him, he even sacrificed his own family properties for the other party. Now that the Phoenix man life was booming he also found his true love and he was so sad that he was trying to commit suicide.
Qi Cong: swearing. Jpg.
Chapter 1 – May i ask, who is Gu Xun 
Chapter 4 – Why did you change your apartment password 
Chapter 5 – "Shen Jia Love Affair Exposed"
Chapter 7 – I Want To See You Go To Hell
Chapter 9 – A very surprising person raised his hand.
Chapter 10 – "Forget it. Better not, so as not to be treated like a madman again."
Chapter 11 – Why did you lie to me?
Chapter 12 – Great relationship, friends
Chapter 13 – "I will buy you some ice cream."
Chapter 15 – His feeling are little complicated
Chapter 16.1 – The end result is only a lose-lose situation
Chapter 16.2 – The end result is only a lose-lose situation
Chapter 17 – "Evidence? I don't have"
Chapter 18.1 – Qi Cong turned off the microphone
Chapter 18.2 – Qi Cong turned off the microphone
Chapter 19.1 – Do you want to kill Wu Heng
Chapter 19.2 – Do you want to kill Wu Heng
Chapter 20 – Novel information updated successfully
Chapter 24 -How long are you going to stand at the door of my artist's room like a pervert?"